Welcome to WarpForce Wiki!
The comprehensive encyclopedia for the WarpForce universe.
665 articles created and 660 images uploaded since May 2009.
WarpForce Wiki
'WarpForce Wiki' is a community dedicated to the Web-based Flash Sci-fi Role-Playing Game WarpForce, created and updated by Artix Entertainment, LLC. WFWiki aims to provide a comprehensive and accurate store of information about WarpForce that is mostly editable, with the exception of this main page to prevent vandalism. WarpForce requires nothing more than an Internet connection, a Web browser, and version 8.0 or above of the free plug-in Macromedia Flash to play.
It is free-of-charge to play. However, players can pay a one-time fee of $19.95 to upgrade their characters from an WarpTracker (free member) to a WarpGuardian for special in-game perks, or if you are an AQ Guardian, DragonFable DragonLord, MechQuest Star Captain, or an AQ Worlds Member, you can get a $10 discount on the WarpGuardian upgrade.
WarpForce News!

1/21/2012

Hello WarpForcers,

It has been a while coming, and it hurts a lot to have to do this, but I have decided to wind down WarpForce's regular releases. It is highly unlikely that new missions will appear in the foreseeable future. We will occasionally release new items to fill gaps, or for holidays (like Frostval). We may make other changes or bugfixes from time to time. We may even remake the Novus questline finale.

Unfortunately, WarpForce has been on a steady decline for most of its life so far. WF was a labor of love on the part of the AQ Team. We put a lot into it over the past couple years, and we highly appreciate everyone's support of the game, especially the WarpGuardians. But WF never took on a life of its own, as most of our other games have, and was therefore not able to feed into its own growth from a financial perspective. All of our games here at AE grow based on the response they get from their players (you)-- from the number of players and the financial support they provide. If there is enough of one or the other of those, then a game gets bigger and stronger over time. If there is not enough, a game will stagnate. WarpForce never grew in either of those measurements, and therefore we were never able to grow the AQ/WF team to a point where we could sustain the efforts it would take to keep up with releases for two games.

I know that many of you truly love WarpForce for what it is, and it is to you that my deepest apologies must go, as well as my deepest thanks for your continued enthusiasm and support. We tried our best, and so did you, and that is the most that anyone can do.

-Galanoth

Monthtly Featured Article!

The'Galin

is the god of

uncreation

and the driving force behind the Devourer Saga. He is also known as

The Devourer

and

The Uncreator

. He travels the universe searching for division and chaos. Should he find a world which has an excess of these traits, he uncreates the inhabitants to allow the world to begin again, cleansing the world, as he views it. Aiding him in his search is an organization known as

The Network

, composed of beings who have opted to follow The'Galin for one reason or another. Ironically, many of these beings are chaotic in nature, letting The'Galin fight chaos with chaos, testing worlds he visits. It is important to note that the actions of the Network do not always represent the wishes of The'Galin, as the degree to which members of the Network understand or agree with The'Galin's ideology can vary greatly.

Helping the Wiki!

All pages can be edited and you are welcome to join us and contribute to this wiki. If you have any questions about the wiki or helping out, you can ask one of WarpForce Wiki's administrators.

To write a new article, just enter the article title in the box below.

<createbox> width=24 break=no buttonlabel=Create new article

</createbox>
| | |
| --- | --- |
| | |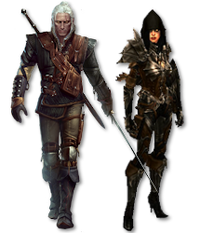 Community content is available under
CC-BY-SA
unless otherwise noted.